For Dating or Engaged Couples

The research is compelling that premarital counseling significantly enhances the probability of a successful marriage. We therefore use the Prepare/Enrich relationship inventory based on the inventory results from more than 3 million couples during more than 30 years of research. It is a customized on-line assessment for dating and engaged couples that identifies their strengths and growth areas.

After we receive your registration fee, we send you a login code that you use to access and complete the inventory. It takes about 30 minutes and does not need to be done in one sitting. When completed, a report is generated for your qualified Prepare/Enrich counselor who will make an appointment to review your results with you.
Total cost for the inventory and initial review session is $50.00. Costs for follow-up sessions are as arranged with your counselor. If the cost prohibits your participation, please contact us for other arrangements. The fee is on a sliding scale and scholarships are often available.
Online payments go to Community Mediation Project via PayPal by clicking the following button. We will send your log-in code immediately after receiving your payment.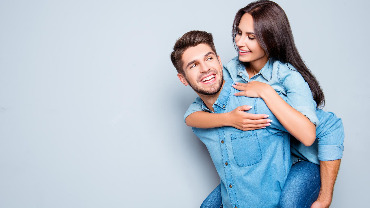 "After learning the skills we needed, we stopped wanting to call it quits when we argued. Instead, we worked hard to keep moving forward in our relationship. After a year and a half of support, we're happy as a couple and parents to our daughter." Stella & David