For Newlywed or Veteran Couples

Whether just married or long-term marriage veterans, the research is compelling that couples who are the happiest are those who regularly assess and intentionally work to improve their relationships. We therefore use the Prepare/Enrich relationship inventory based on the inventory results from more than 3 million couples during more than 30 years of research. It is a customized on-line assessment for married couples in specific life stages that identifies their strengths and growth areas.
After we receive your registration fee, we send you a login code that you use to access and complete the inventory on line. It takes about 30 minutes and does not need to be done in one sitting. When completed, a report is generated for your qualified Prepare/Enrich counselor who will make an appointment to review your results with you.
Total cost for the inventory and initial review session is $50.00. Costs for follow-up sessions are as arranged with your counselor. If the cost prohibits your participation, please contact us for other arrangements. The fee is on a sliding scale and scholarships are often available.
Online payments go to Community Mediation Project via PayPal by clicking the following button. We will send your log-in code immediately after receiving your payment.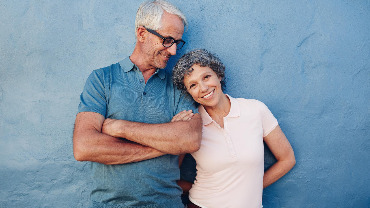 "We were separated and working with our BHM coach to learn how to communicate better in order to save our relationship. It worked - we got back together! We're looking forward to celebrating our 50th wedding anniversary." Jean & Walt